Company info
Contact us
Sales Manager: Carrie Wu
Tel: +86-579-87187877
Fax: +86-579-87189877
Mobile: +86-13575697575
Skype: carriewu20
Wechat: bosengarden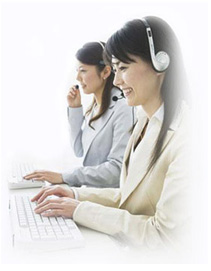 Innovation
Innovation
The company thrives on innovation. From our beginning, we built our name and following by providing innovative solutions to
customersí» agricultural and turf care needs. We strive every day to develop exciting new products and services that deliver
the ultimate in performance, productivity and convenience customers have come to expect.
R&D Department
Focused on advancing the company's innovation, R&D department has responsibility for developing technologies that benefit
both customers and the environment. Comprised of a team of product development professionals, the department works for
design new products, research trend of markets, develop technology and produce new models.
New Products
In the work of professionals, the department finishes several new products every year, such as Electric Lawn Mower, Robot
Lawn Mower and Gasoline Lawn Mower.
New Models
Due to the development of market and feedback of customers, the department ameliorates old models, such as Chain saw
and Brush Cutter. New models are welcomed by customers.